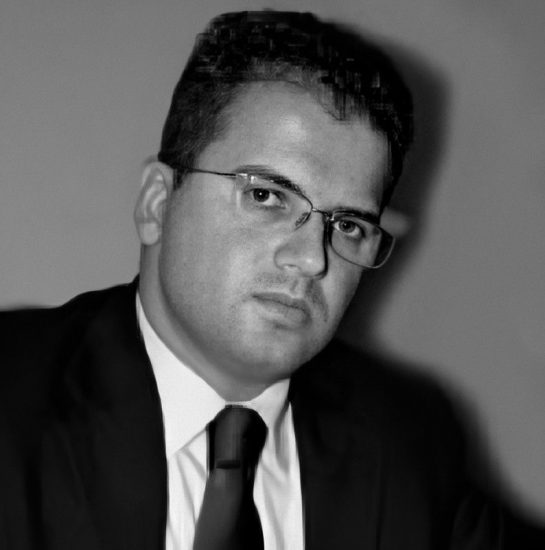 Avv. Raffaele Scionti
Lawyer Raffaele Scionti was born in Cosenza October 10, 1975..
Lawyer Raffaele Scionti was born in Cosenza October the 10, 1975.
In January 2001 he graduated in Law at the Università degli Studi di Catanzaro "Magna Graecia", where, under the supervision of Prof. Alberto Scerbo, wrote a thesis in Philosophy of Law, entitled "Stato di Diritto e Stato Sociale".
He attended the preparation course in Rome for the competition of the judiciary, taught by C.I. dr. Rocco Galli;
Lawyer, he is working from a long time with Studio Legale Commerciale Villecco & Associati in Cosenza, working mainly with civil law, banking, bankruptcy, labor and administrative law disputes;
A freelance journalist, he joined at Albo dei Giornalisti della Calabria, and has collaborated, as chief editor at various week magazines after becoming editor of the bimonthly magazine "informalMente", specialized in transport and mobility.
He has matured a long experience as a training teacher, taking courses at institute "L'Avviamento al lavoro", whose lessons have focused on all latest legislation on labor law, as well as on the new discipline "La nuova disciplina sulla vendita dei beni di consumo" in companies interested in the topic and on which he has written numerous articles in specialized journals.
In May 2003, was added at Albo dei docenti, tutor e servizi amministrativi ex art. 31 L.R. 18/85 della Regione Calabria, Dipartimento Formazione Professionale, Settore Formazione Professionale ed Orientamento.
Founding member of the "Fondazione Calabria", an organization for the promotion of university and post-graduate studies, professional updating and culture in Regione Calabria, since May 2004 is a member of the Executive Board of the Foundation "Giacomo Mancini, " which was promoter and which continues to be legal counsel.
Contacts